Hearing Aid Brands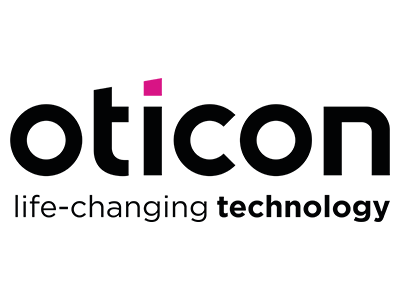 Oticon Hearing Aids
Oticon is a global leader in hearing science and technology. Oticon's newest technology takes hearing healthcare to a new level. Oticon More™ with BrainHearing™ technology is a revolutionary hearing device that gives the brain more of the relevant information it needs to make better sense of sound, so you get better speech understanding with less effort and the ability to remember more.
"New Oticon More works more like how your brain works because it learned through experience, The Deep Neural Network in Oticon More is trained with 12 million real-life sounds to recognize virtually all types of sounds to support your brain. This enables you to receive a more natural representation of listening. You benefit with improved speech understanding with less listening effort and the ability to remember more, even in noisy situations."
Helping you stay connected to family and friends, which is more important than ever, Oticon More also connects to your favorite technology with direct streaming from iPhone®, iPad®, and Android™* devices. It's powered by a rechargeable battery that lasts all day so you can talk on the phone or listen to music with the confidence that your hearing device will keep up with you, even on the busiest days.
This new technology is designed to support your brain by giving it what it needs to make sense of sound, bringing you closer to those life moments that you've been missing.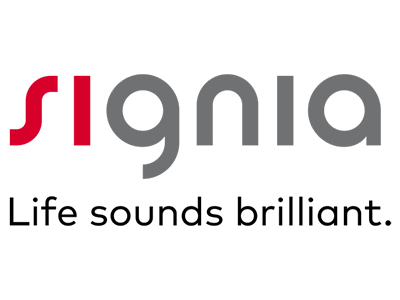 Signia Hearing Aids
Xperience hearing aids are the world's first to be equipped with acoustic-motion sensors to understand where you are and what you're doing to deliver a hearing experience so natural, you might forget you're wearing them!
Now you can hear the most important sounds at the correct volume and recognize from which direction each sound is coming. Whether working out, driving, cooking, or walking around the office, the motion has never sounded so good.
1. Acoustic-motion sensors measure more aspects of sound than ever before, including the wearer's movement
2. Direct connectivity to smartphones for phone call/audio streaming
3. Own Voice Processing (OVP) for a natural overall experience that processes the wearer's own voice apart from all others
4. A free, easy-to-use smartphone app that puts the wearer in complete control of their Signia hearing aids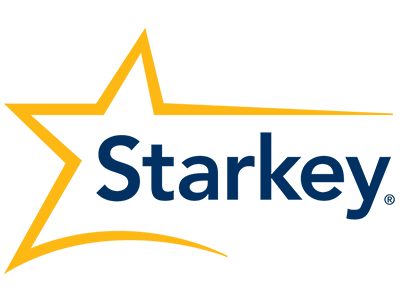 Starkey Hearing Aids
Starkey Hearing Technologies understands the human element of audiology. For over 50 years, they've been able to restore rich, full lives to those with hearing loss through their technology. The company recognizes how life changing hearing better can be — not only for those with hearing loss, but for their families as well. Starkey has a wide variety of hearing aid styles and specialized hearing devices to fit every patient's specific needs.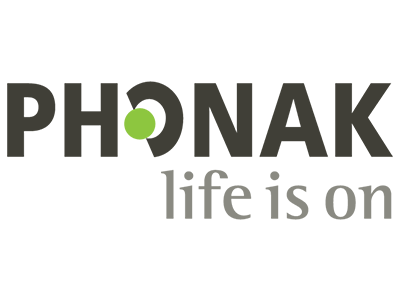 Phonak Hearing Aids
Phonak is a globally trusted distributor of hearing aids. They are well known for their rechargeable and wireless products as well as their water and dust resistant hearing aids. Phonak also funds a charity called Hear the World, aimed at providing disadvantaged people with hearing loss the ability to hear again.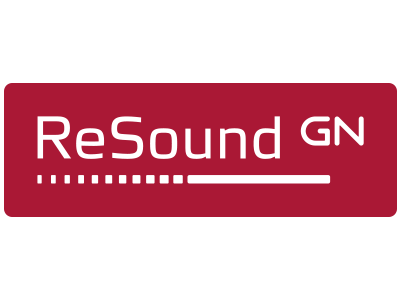 Resound Hearing Aids
With its Organic Hearing philosophy, GN has always taken its design inspiration from how humans hear naturally and seeks to mimic this within its technology as closely as possible. Following this approach, ReSound ONE uniquely adapts to the needs and lifestyle of every individual rather than the other way around. ReSound ONE is the world's first full-featured* hearing aid with a Microphone & Receiver-In-Ear design (M&RIE) that uses the unique shape of every individual's ear to collect sound. This remarkable innovation has been achieved with a radical new receiver system combined with all-new Digital Feedback Suppression (DFS Ultra III) enabled by GN's new and most powerful sound-processing chipset ever. By picking up sound directly inside the ear, ReSound ONE gives the brain everything it needs to tune in to individual voices, as well as significantly reducing background noise. ReSound ONE includes unmatched rechargeability and extensive connectivity options to both iOS and Android™ smartphones for streaming and hearing aid control.

Visit Audible Choice Hearing Aid Center and let us find the perfect fit for your lifestyle.
Talk to our hearing professionals (717) 553-5966