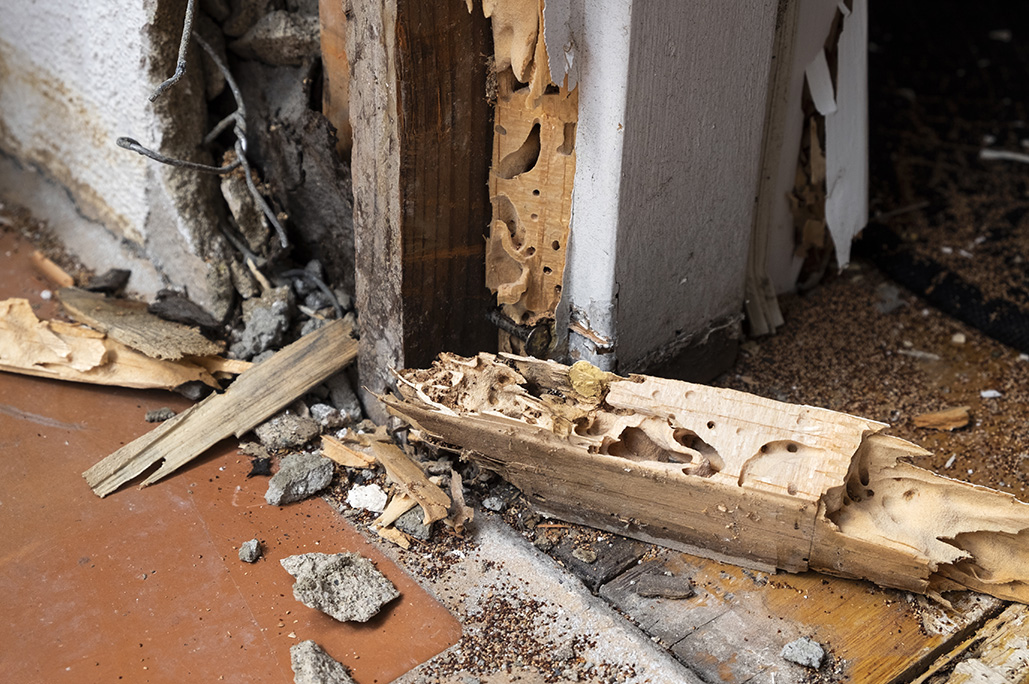 Your Local Termite Control Experts
Combatting termites is a challenging task. Scheduling an annual termite inspection is a good way to ensure your home is protected, but once they're in, how do you go about getting rid of them? Elam's Pest Control LLC offers comprehensive termite treatment plans for residential and commercial clients. Our company offers removal services for wood-destroying insects like these in the Goose Creek area, and we can help save your home. With our state of the art thermal imaging cameras, we are able to accurately detect termites without taking your entire house apart.
Signs Of An Infestation
You might be wondering when it's necessary to call pest control. The following are signs of infestation:
Visible wood damage

Collections of droppings

Shed wings

Mud tubes

Visible swarms
Drywood, subterranean and dampwood termites all have specific warning signs, but if you witness any of these in your home or office, it's time to get a professional on the job.
There are a number of steps you can take to get rid of termites. Plenty of companies can offer extermination, but you should find a company that offers sustainable solutions. Some preventative actions include:
Eliminating contact between wood and soil

Fixing leaks in roof and gutter

Eliminating contact between wood and soil

Fixing leaks in roof and gutter

Sealing cracks and damage in foundation

Reducing humidity in attic and crawlspace by ventilation
Call Us For Your Free Termite Estimate (843) 797-2420